Library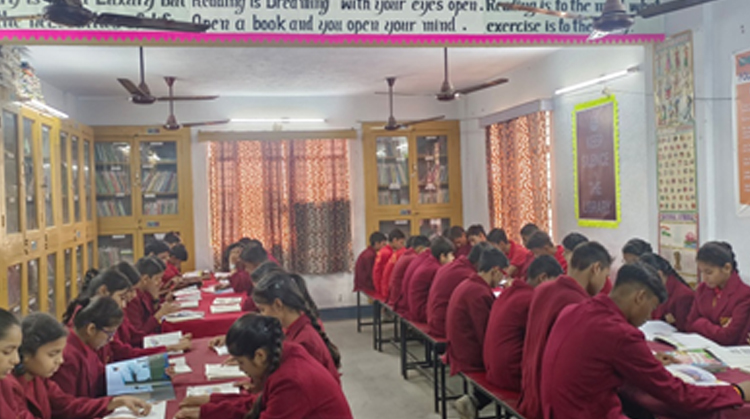 This school has a rich library at students disposal to have access to all aspects of their academic progress. journals, magazines, compact discs (cds), video and audio cassettes all aid to the growth process.
The Doon library is an educational and cultural environment where individuals are exposed to ideas through the use of print and non-print resources in many media formats. The library provides curricular support by the provision of materials, collaborative curricular support through consultation with teachers, informal instruction and individual mentoring, communication with faculty, online and library oriented research support during and after school hours, as well as the fostering of a lifelong love of reading.
Underlying all of this is, of course, the very basic function of maintaining and circulating the library collection. Our mission is to offer learning services, books and resources that enable all members of the school community to become critical thinkers and effective users of information in all formats and media.
The Doon Library collection continues to expand in all formats. We now offer students and faculty more than 44000 resources including Books, Bound Volumes, Audio Cassettes, Video Cassettes, DVDs, CD-ROMS, etc. We also subscribe to a number of magazines and Newspapers. Thousands of fiction and non-fiction books, teacher resources, and reference items are added to the collection every year. The 24/7 Wi-Fi facility in the library allows users to access Internet-based information any time. We have a bank of computers with high-speed internet connectivity, and a stock of laptops for the use of faculty in the classroom. We also provide Digital Library Resources to the school common
Latest News